India Holiday Packages » Beach Tour, Goa, GOADEAL » Goa Tour Packages India
Goa reviews

Goa is located at in South West India, Goa is a Major tourist Spot in India Vasco-da-Gama is the largest city in Goa It is famous for beach place of worship for Christians Hindu and Muslims. It's a major tourist spot with its rich flora and fauna. Goa Tourism is focused on coastal regions. Goa is good site for Honeymoon Tour and Eco- Friendly Tours and activities. You can Book Goa Tour Package India if You are Planing to Travel India. Its one of the Best Tourist Places in India
Places to Visit in Goa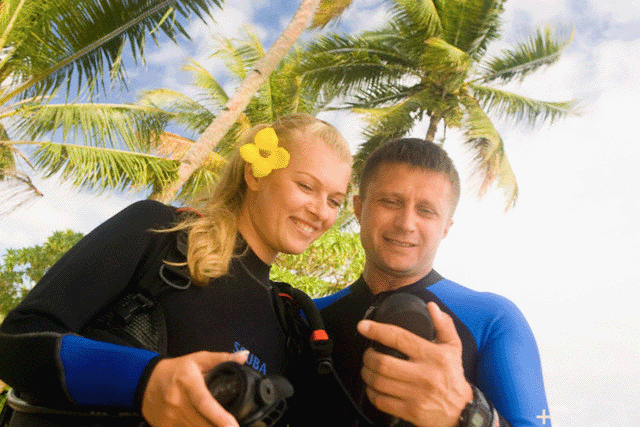 Churches and Monumental in Goa
Enjoy visiting church's in Goa -INDIA. The churches in Goa add beauty to country. You can visit historical traditional churches telling its heritage and story.
Basilica of Bom Jesus
Rachol Seminary
Church of St. Ana
Church of Mae de Deus
Reis Magos Church
Viceroy's Arch
Ruins of Church of St.Augustine
Nunnery of Santa Monica
Church of Our Lady of Rosary
St.Cajetan Church
Church of St.Francis of Assissi
Se Cathedral
Basilica of Bom Jesus
Visit Temples in Goa
Visit all famous historical eco friendly Temple in Goa for a peaceful mind

Shree Bhagavati
Brahma Temple
Shree Chandranath
Shree Chandranath
Shree Gopal Ganapati
Kamakshi Saunsthan Shiroda
Shree Lairai Temple
Mahadev Temple
Madanant Temple
Maha Ganapati Mandir
Shree Mahalsa
Shree Mahalaxmi
Shree Manguesh
Navdurga Saunsthan
Ramnath Mandir
Rudreshwar Temple
Shree Saptakoteshwar
Sapteshwar Bhagvati
Shree Shantadurga
Shree Vithal Mandir
Visit Arvalem Caves
Goa is not only famous for beaches, fun, entertainment, resorts and leisure but it is also famous for historical subject, some is artificial which made from men / king / ruler and some are natural, one of the natural famous one in Goa is the rock cut Arvalem caves, it is one of the ancient monuments in Goa. It is 41 kms from Panaji, situated at Vithalwadi, Sanquelim, Shri. Vithal is the ancestral God of the 'Ranes'. The main festival starts from Chaitri (April).
A trip to North Goa Beach
Goa is a coastal area surrounding 130 Km with its attractive Eco friendly Flora and Fauna making a peaceful journey. You can enjoy tourist attraction with your family and loved ones. Some of good beaches in North Goa is given below ware you can enjoy your trip.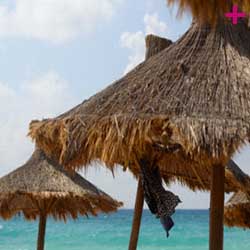 Brach Beach Goa is 30 km stretch of beach coastline along the west coast of Goa Baga is quieter and also more isolated. Its one of thr popular touristv attractions in Goa with its Wide range of Spa and Resorts near by the beach. Calangute Beach is the most popular beach The beach is fringed with popular restaurants and hotels, including the Calangute Residency operated by GTDC. The village of Calangute has all basic facilities like post office, banks, foreign exchange offices, resort companies, all kind of bars and restaurants, besides medical facilities.
Vagator Beach Beautiful beach located located about 22 kms from Panaji – Goa. You can fine huge tourist crowed during season time. Anjuna Beach Anjuna is a peaceful beach in goa it is located 18 Km from Panaji Goa with its Black Rock and soft sand surrounded by palm trees

Sinquerim BeachIt is one of the International class beach in Goa offering international water-skiing, parasailing, fishing, scuba-diving and wind-surfing. It is the Home of the Taj Group. Candolim Beach is the nearest beach to Panaji Goa with restaurants hotels and shopping facility for tourist. It's a good hub for water sports. Some other beaches are Aguada beach, Morgim Beach for Russian Tourist and Harmal Beach which is beautiful urban beach.
South Goa Beach Trip
Palolem Beach is a costal beach of white sand facing a blue bay between two headlands. The next beach is Agonda. Varca, Cavelossim and Mabor are a trio of the most alluring beaches south of Benauli. Majorda Beach the most prominent being the starred Majorda Beach Resort.
Bagmola beach, dominated by a 5-star hotel located right on its edge, is cut apart from both the North and South beach circuit.Benaulim Beach 2 kms south of Colva is the more tranquil beach of Benaulim, he Church of St John the Baptist is situated on a hill beyond the village and worth a visit.. Betul is an important fishing port where all the mechanized boats and deep sea trawlers bring in their catch.
ECO Tourism in Goa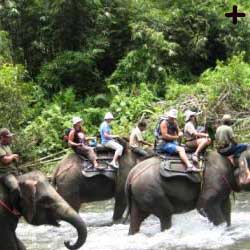 Bhagwan Mahavir Wildlife Sanctuary
Bhagwan Mahaveer Sanctuary and Mollem National Park is located 240 square kilometres protected area which is located in the Western Ghats of South India, in Sanguem taluk, Goa along the eastern border with Karnataka. The area is situated near the town of Molem which is 57 Km east of Panaji capital of Goa.
Bondla Forest
It is smallest of the Goan Wildlife Sanctuaries. Its area is 8-sq-kms but easiest one to reach. Situated 55-km from Panajim and 38-km from Margoa, the sanctuary includes a Botanical Garden, fenced Deer Park and Zoo, which is better than most, with reasonably spacious enclosures.
Cotigao Wildlife Sanctuary
This is the southernmost sanctuary in Goa is located about 76 kms. from Panaji, in Cancona Taluka in South Goa.. The length of the nature trails ranges from 500 metres to 5 kilometres. There are six watchtowers in the sanctuary. The sanctuary has eight well-laid-out nature trails traversing it.
Dr. Salim Ali Bird Sanctuary
Dr. Salim Ali Bird Sanctuary IS Location Chorao Island on the Mandovi River, Goa
Dr. Salim Ali Bird Sanctuary ha 400 species of birds, local and migratory
Best Time to Visit: October to March
How to Reach: From Panaji, one can take a cab, auto or bus till the Ribandar ferry dock and take a ferry across the Mandovi River to the island.
Available Tour Package
Goa Tour Package From Bangalore
Goa Tour Package From Mumbai
Goa Tour Package From Spain
Goa Tour package from Hyderabad
Goa Tour Package From New Delhi
Goa Tour Package From Vadodora
Goa Tour Package From Ahmedabad
Goa Tour Package from Pune
Goa Tour Package from Coimbature
Goa Tour Package from France
Goa Tour Package from Dubai
Goa Tour Package From Singapore
Goa Tour Package from Hong Kong
Goa Tour Package from Kochi
Goa Tour Package from USA
Goa Honeymoon and Vacation
Goa Beach Tour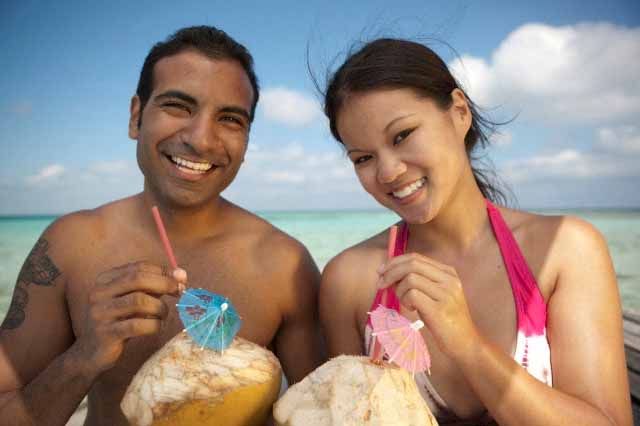 Goa Winter Holiday – Winter at Vasco
Enjoy Your Winter at Goa Package Duration 3 days & 2 nights Package Includes all Sight seeing. Hotel Pick Up and Drop with Delicious Food You can Plan with Your Family Members Or You can Enjoy Honeymoon at this Winter Climate.
Luxury Goa With Virgin Beach Package
Enjoy the natural beauty of Goa with Luxury Goa Virgin Beach Tour Package package duration 4 days & 3 nights with your loved ones or family at Goa. Package Includes stay at gran 4 Star Hotel Sightseeing with Tourist Guide its optional. You will be provided with all facilities
Goa Beach Holiday Package With Resort & Spa
Enjoy Beach Holiday With Exotic Resort Stay Enjoy the Spa Herbal Massage. Goa Sightseeing Pick Up and Drop and 24 Hours Assistance by Tourist Guide Free of Cost. Enjoy the attractions in Goa with Beaches
Package Duration 4 days & 3 nights it can be extended or customized
Goa Wild Life Natural Tour Package
Goa Wildlife adventure tour package with duration 4 Days and 5 Nights Include visiting Wild Life sanctuary national Parks and Enjoy The Flora and Fauna at Goa. The package ends with Goa Beach Trip and Free Drop to Nearby Airport or Railway station.
Goa Honeymoon Tour Package
Goa Honeymoon Tour Package Includes Stay at Secure Hotels In Goa and Enjoy the Sightseeing in Goa with your Planed routing. You will be arranged Peaceful accommodation to stay so as to enjoy the trip. The trip Includes Beach Tour Resort Spa (Optional) Pick Up and Drop with at Affordable Rate.
View Goa Tour Itineraries >>>
Goa Secret Business Holiday
Goa Secret business Holiday Package Includes stay at Secret Hotels in Goa with 24 Hours Ex-cote. The package Involves SPA Beach Trip Local Sightseeing private cab a essential requirements. Trip Duration as per the Requirement.
Best Selling Goa Tour Package India
North India Tour with Goa - Duration: 12 Nights / 13 Days - Places to See: Delhi – Alwar – Jaipur – Agra – Khajuraho – Varanasi – Delhi – Goa – Delhi Custmize
Goa Kerala Beaches Holiday - Duration: 13 Nights / 14 Days – Places to See: Delhi – Goa – Mumbai – Cochin – Munnar – Periyar – Kottayam – Alleppey – Kovalam – Trivandrum – Mumbai / Delhi Custmize
Tropical Beach Tours – Duration: 07 Nights / 08 Days - Places to See: Mumbai – Goa – Mumbai Custmize
Honeymoon in Goa – Duration: 04 Nights / 05 Days – Places to See: Goa Custmize
Goa Tour Packages from Mumbai - Duration: 05 Nights / 06 Days – Places to See: Mumbai – Goa – Mumbai Custmize
Golden Beaches India - Duration: 13 Nights / 14 Days – Places to See: Bombay – Goa – Cochin – Allepey – Kottayam – Periyar – Trivandrum – Kovalam – Madurai – Madras – Mahaballipuram Custmize
Golden Triangle Travel with Goa – Duration: 9 Nights / 10 Days – Places to See: Goa – Delhi – Agra – Jaipur – Delhi Custmize
Taj Mahal with Goa Holidays - Duration: 11 Nights / 12 Days – Places to See: Delhi – Mandawa – Jaipur – Ranthambhore – Agra – Delhi – Goa – Delhi Custmize
Visit Rajasthan with Goa Holidays - Duration: 17 Nights / 18 Days – Places to See: Delhi – Agra – Jaipur – Udaipur – Delhi – Goa – Mumbai Custmize
Gujarat With Goa Tours - Duration: 11 Nights / 12 Days – Places to See: Mumbai – Chota Udaipur – Baroda – Ahemdabad – Rann of Kutch – Delhi – Goa – Delhi Custmize
Romantic India Holidays – Duration: 12 Nights / 13 Days – Places to See: Delhi – Agra – Jaipur – Udaipur – Goa Custmize
North India Tour with Goa - Duration: 12 Nights / 13 Days – Places to See: Delhi – Alwar – Jaipur – Agra – Khajuraho – Varanasi – Delhi – Goa – Delhi Custmize
South India With Goa Tours - Duration: 20 Nights / 21 Days – Places to See: Chennai – Pondicherry – Tanjore – Trichy – Madurai – Periyar – Varkala – Alappuzha – Munnar – Cochin – Goa – Mumbai Custmize
West India Tours with Goa – Duration: 12 Nights / 13 Days – Places to See: Mumbai – Aurangabad – Hyderabad – Bidar – Gulbarga – Bijapur – Badami – Hospet – Hampi – Hospet – Dandeli – Goa Custmize
Goa Tour Packages India

,
Tour Package Updated on 2012-02-15 08:42:28. Request a FREE Quote Contact Us
Incoming search terms:
historical places of goa
ahm to goa trip discount
ahm to goa and mumbai tour honeymoon package
hanimunwear
goa beach couples photos
sapteshwar Mahadev palace of Hampi
bhagwan photo
GOA HOLIDAY PACKAGE FROM KOCHI
submarine ride in andaman
goa tour
Tinyurl for this post
More Travel Deal & Holiday Package
Travel To : Beach Tour, Goa, GOADEAL · Tour Package :affordable tour package goa india, attractions in goa, cheap tour package goa, Goa, goa beach tour, goa holiday, goa holiday package, goa holidays, goa honeymoon package, goa hotels, goa india tour package, goa resort, goa secret hotels, goa secret resort, goa secret tour, goa secret trip, goa spa, goa summer vacation packages, goa tour, goa tour package, goa tour package cost, Goa Tour Package India, Goa vacation package, goatour package, things to do goa, tourist attractions goa india, tourist places in goa, tours and activities in goa, travel goa, travel india, travel to goa