India Holiday Packages » Chandigarh, Himachal, Incredible India, Manali, Shimla » Incredible Himachal tour Package India

The 6 nights and 7 days Incredible Himachal itinerary is a tour package full of exceptional visit to the highlights of India that includes Delhi, Shimla, Manali and Chandigarh. All four venues are blessed with wonderful sightseeing spots that will entertain you to an unlimited extent throughout your journey. As a part of your trip you will cherish the pleasing visit to Himalayan National Park, Poney and Yak Ride, Himalayan Panorama, Shimla mosques, Vice regal Lodge, Christ Church, The Gaiety Theatre The Grind lays Bank, The Scandal Point and The famous Shopping Plaza in Kufri.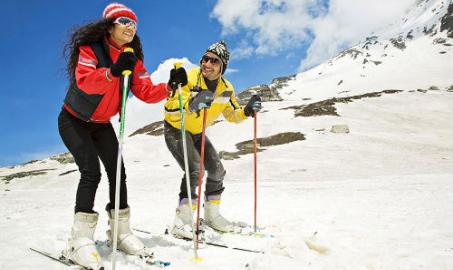 Further the serenity of Pandho Dem and Hanogi Mata Temple on the way to Manali will leave you speechless. With inclusion of Hadimba Temple, Manu Temple, Tibetan Monastery and many more the trip will be a worthwhile experience. Moreover you will get the chance to traverse along the Rohatang Pass and also catch the glistening glimpse of Lahaul valley. In addition you will move on with spiritual visit to Kullu Vaishno Devi Temple and Rose Garden, Rock Garden and Lake in Chandigarh. You will also take pleasure of shopping in the city and at the end will be transferred to Delhi for onward journey.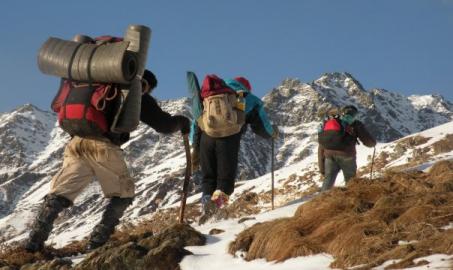 Destination covered:
(Delhi-Shimla-Manali-Chandigarh)
Inclusion / Exclusion
Provision of Non AC Indica or Tavera as per the package
Provision of toll tax, parking, driver allowance, State Tax
All sightseeing and excursion as per the itinerary
Stay at mentioned or similar hotels on MAP
Meals include breakfast and dinner
AC transportation provided with supplement cost
Price mentioned above is available on basis of per person
Request a Customize Tour Package from our Tour Package Totally Free of Charge
Tour Package Updated on 2012-04-09 03:54:26. Request a FREE Quote Contact Us
Incoming search terms:
incredible himachal
incredible images of himachal
Tinyurl for this post
More Travel Deal & Holiday Package
Travel To : Chandigarh, Himachal, Incredible India, Manali, Shimla · Tour Package :chandigarh, himachal, himachal holiday package, Himachal Trip, Himachal vacation, himachal vacation package, Holidays Himachal, Incredible Himachal tour Package, Incredible India, manali, shimla, Summer vacation Himachal