India Holiday Packages » Ayurveda Tourism, Beach Tour, Kerala, Kovalam, Spa, Trivandrum » Kovalam Ayurveda Tour Package India

Kovalam Ayurveda Tour Package India Enjoy Ayurveda at Kovalam Kerala With attractive Sightseeing Temples Beaches and More …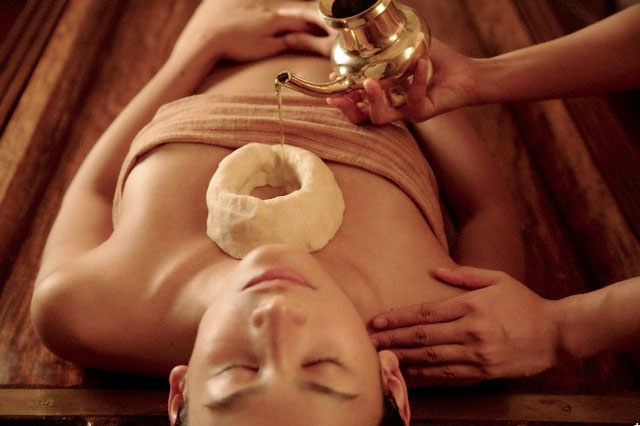 Day 01: Trivandrum
God's own country
Detailed Itinerary: - Trivandrum is bordered by Quilon district in the north. It is a Capital of the Kerala State, is a most attractive city of magnificent structures built on seven hills with ancient and modern style of architecture. The main attractions include famous Padmanabha Swami Temple, Napier Museum and Srichitra Art Gallery and Science &Technology Museum.
It has numerous of luxury Ayurvedic resorts like the Kumarakom lake resort, Keraleeyam Heritage Home and Ayurvedic Resort and the Spice village Periyar that offer a wide menu of Ayurvedic oil massages and cures. All these massage centres situated in different parts of Kerala.
Day 02: Kovalam Beach
The Tourist's Paradise
After having breakfast, we will drive to Kovalam Beach.
Key Features:
One of the cleanest and safest beaches in the country.
Yoga and Other Health Related Activities.
Open Sea, Beaches, Vast Stretch of Land, Vizhinjam Village.
Detailed Itinerary: The Kovalam beach in Kerala offers the most excellent of facilities to its visitors like sunbathing, swimming, Ayurvedic massages and plenty of other options. Apart from sunbathing and swimming, the beach is idyllic to get long walks and watch the miraculous sunset while the warm water softly laps at your feet. Come and experience here to recharge your energy levels and feel refreshed once again.
Stay overnight in Kovalam.
Day 3 – 7: Kovalam
An Ayurvedic Centre.
Detailed Itinerary: Kovalam also position as a most important Ayurvedic centre with many of its hotels and resorts providing excellent Ayurvedic rejuvenation therapies and treatments.
From the 9th day onwards, we will subject you to a one-week rejuvenation program whereupon your body, mind and soul will get thoroughly healed. You can either laze around on the beach for the entire day or pamper yourself with some rejuvenating Ayurvedic therapies at the Ayurvedic Treatment Centre in Kovalam. Trained masseurs will provide you traditional Ayurvedic massages with oil extracts and aromatic herbs. These massages can be helpful for curing various diseases like weight related problems, arthritis, spondylitis, paralysis, migraine, premature ageing, hysteria, and many other ailments. So spend your days revealing in the natural beauty of Kovalam besides enjoying some of the best Ayurvedic treatments that benefit both body and soul. As advised by the doctor, you can go for 7 – 14 days of treatment at the Ayurveda Resort in Kovalam.
Day 9: Trivandrum
Detailed Itinerary: On the 14th day of the Ayurveda treatment, you will be advised by the doctor at Ayurveda Resort. Then, we will take you back to Trivandrum airport from where you can head homewards or towards your next destination. Breakfast at the hotel is followed by check out and departure to the airport / railway station to continue with your onward journey. Your itinerary of Kovalam Ayurveda Tour Package marks the end here. Hope you will cherish the tour forever and share your sweet lively memories with your near and dear ones.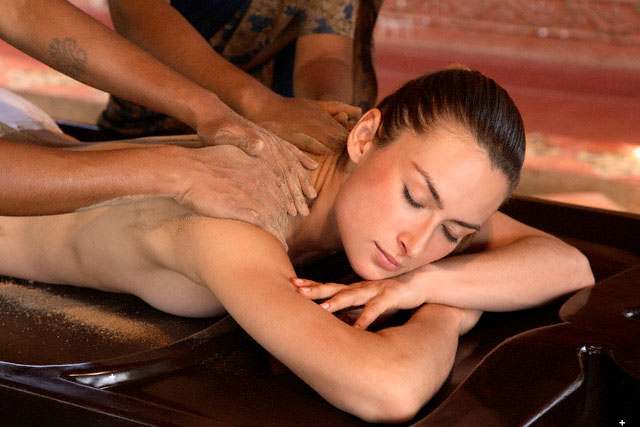 Package Includes
Airport pick up (Trivandrum or Kochi or Kozhikode) and transfer to resorts on arrival
 Doctors panel consultation and charting of treatment
 Complete ayurvedic accommodation including external and internal therapies
 Daily doctor to patient counseling  Daily yoga & meditation session for 90 minutes
 Local Sightseeing and Enjoying the Nearby Tourist Attraction Included in our Package
 Full Support from Travel Guide Speaking Your Language
Accommodation in river-view air-conditioned single/double room as per your Requirement
 All meals as per ayurvedic diet
 Drop off at Trivandrum / Kochi / Kozhikode airport on departure
OUR AYURVEDIC REJUVENATION THERAPY
 REJUVENATION THERAPY (3 NIGHTS)
REJUVENATION THERAPY (7 NIGHTS)
REJUVENATION THERAPY (11 NIGHTS)
REJUVENATION THERAPY (14 NIGHTS)
REJUVENATION THERAPY (19 NIGHTS)
REJUVENATION THERAPY (21 NIGHTS)
Ayurveda Packages Available
Ayurveda Destress Package
Kerala Rejuvenation Packages
Mind Relaxation Therapy
Body Purification Packages
Body Immunization Packages
Ayurvedic Slimming Therapy
The above mentioned packages include:
 Accommodation on full-board basis
Body massage
Punagathi kizhi
Pizhichil
Njavara Kizhi
Njavara Kizhi
Shirodhara
Body massage
Steam bath
You can Request a Customize free information from from travel expert totally free of cost
Kovalam Ayurveda Tour Package India

,
Incoming search terms:
indian famous temples own states pics com
Kerala Calling - 7 Nights Cochin Munnar  3 
Kerala Calling - 7 NightsCochin Munnar  3 
kovalam india
kovalam tourism
Tinyurl for this post
More Travel Deal & Holiday Package
Travel To : Ayurveda Tourism, Beach Tour, Kerala, Kovalam, Spa, Trivandrum · Tour Package :ayurveda, Ayurveda at Kovalam, ayurveda holidays kovalam india, ayurveda in india, ayurveda tour kovalam kerala, kerala, kovalam