India Holiday Packages » Kovalam Tour Packages Kerala India
Kovalam reviews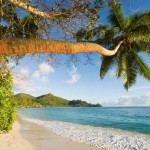 Kovalam is a major tourist attraction located in Kerala South India Kovalam Beach is one of the top tourist spot spa promoting Ayuravedha Tourism and Honeymoon Vacation due to the pleasant climate natural beauty you can enjoy stay at resorts and plan kerala backwater tourism. Some of the major place at kovalam are Kovalam Beach, Chowara, Valliathura Pier, Pozhikkara Beach, Kaudiar Palace, Beema Palli, Gramam: The Kerala Village Fair, Vizhinjam Village, Vellayani Lake, Ayyanappilla Asan, Anchuthengu Fort , Shri Dharmasastha Temple and mor tours and attractions nearby kovalam. Kovalam is famous for its beaches, among the most pristine in India. Kovalam is extremely popular among westerners due to shallow waters and low tidal waves.
How To Reach Kovalam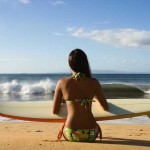 By Air: Trivandrum International Airport (16 km) is the nearest airport from Kovalam, You can Have International and Domestic direct flights to all the major cities in India.

By Rail: Trivandrum Central Station is the nearest railway station, which is connected to all the important rail junctions in the country.
By Road: A good network of roads connect Kovalam with the main cities of Kerala. State buses and Inter State buses have regular services.
Accommodation in Kovalam
Kovalam is a wonderful tourist destination in Kerala which offers a variety of accommodation options. From luxurious to budget hotels resorts to Economic Guest House and Vacation Rental Kovalam offers all. Kovalam Has one of the finest beach resorts in Kerala.
What to Do at Kovalam
Surfing – Some fine waves from time to time (0.5 – 2 meters). You can hire surf boards and body boards on the beach from $6USD a day. During peak season they will try and charge more unreasonable amounts but just say no. Body boarding can be enjoyed by anyone. Surfing takes a bit more skill. It is wise to follow the life-guards' instructions as there are some strong currents that can suddenly whisk the unwary out to sea. The new artificial reef is creating some good surfing conditions,
Wooden Boat Ride – At Kovalam's Main Beach/Leela Beach you can go out on the ocean with a traditional Catamaran. These ancient boats are rowed with a bamboo paddle and maneuvered by experienced local fishermen. There are 11 registered boats available. Rides last from about 15 to 120 minutes and cost between Rps. 300 to 600 p.p. .The best time for going snorkeling from the boat is in the early morning. Most romantic are the "sunset cruises". No advance booking necessary. First come – first served.
Motor Boat Ride – In 2009 local fishermen/catamaran people added a few motor boats to their fleet, destroying the peace and serenity of the coves. They hope to make some extra money from Indian tourists, but are not aware of the impact on the environment and Western tourism.
Ayurveda and Rejuvenation at Best Resorts in Kovala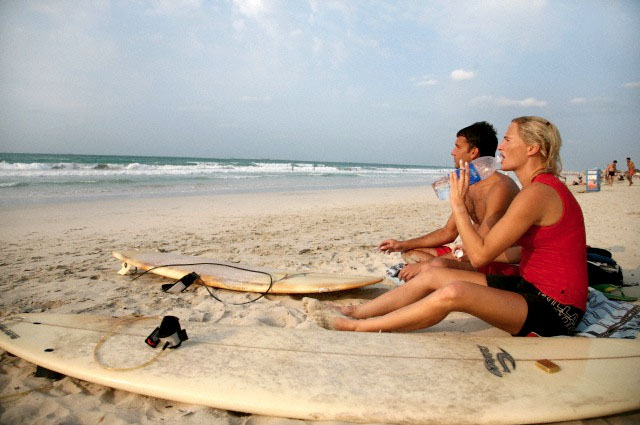 What to See at Kovalam
The beaches are the star attractions here. Kovalam has three crescent shaped beaches separated by rocky outcroppings. The larger of the beaches is called Lighthouse Beachknown for its 35 metre high lighthouse which towers over it atop Kurumkal hillock. Most of the foreigner's stay on Lighthouse Beach, which is more developed. There are some vendors on the beach, but they are not too pushy. It takes less than five minutes to walk from Lighthouse Beach to the second largest beach, Hawah Beach. This beach is named thus for the topless European women who used to throng there. It was the first topless beach in India. However topless bathing is banned now. The northern part of the beach is known as Samudra Beach. A large promontory separates this part from the southern side. Samudra Beach doesn't have tourists thronging there or hectic business. The local fishermen ply their trade on this part.
The old lighthouse, located at the southern beach is a local landmark, for being one of the oldest lighthouses of Kerala, guiding ships to the nearby Vizhnjam port. The lighthouse can be visited from 3PM to 5PM daily.
Attractions and Things to Do at Kovalam
Akkulam Lake and Tourist Village
Aruvikkara Dam
Attukal Bhagavathy Temple
Chacha Nehru Children's Museum
Christ Church
Kanakakunnu Palace
Kanyakumari Day Excursion
Karikkakom Temple
Kerala State Science and Technology Museum
Koyikkal Palace
Kulathupuzha Temple
Kuthiramalika Palace Museum
Napier Museum and Zoo
Neyyar Dam and Wildlife Sanctuary
Padmanabha Swamy Temple
Peppara Wildlife Sanctuary
Shankhumugham Beach
Sree Chithra Art Gallery
Thiruvallam Backwaters
Trivandrum food festival
Veli Tourist Village
Vettucaud Church
Kovalam Tour Packages Kerala India

,
Incoming search terms:
alappuzha gramam
foreigner at Mahabalipuram beach
foreigner in kerela beach
hot foreingners in mararikulam beach
Tinyurl for this post
Kerala Tour Packages
Latest Booked Packages