India Holiday Packages » Kumarakom Tour Package Kerala India
Kumarakom reviews

Kumarakom Tour Package Get Free Travel Plan from Experts before you plan your trip to kumarakom Kerala. we will provide details on things to do hotels vacation rental and all details for you to have a trip to kumarakom Get Discount Tour Itinerary to Kumarakom.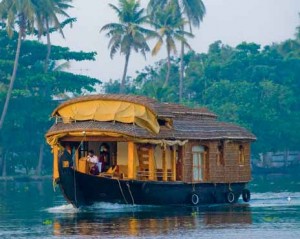 Kumarakom is a beautiful tourist hub in Kerala with the natural beauty of Vembanad Lake which is a part of the Kuttanad region in Kerala. . The haven of Vembanad Lake is one of the Asia's largest fresh water lakes and a is one of the major ecological resource. Kumarakom located at Kerala is a eco friendly natural tourist spot is home to a wide variety of flora and fauna. Kumarakom Bird Sanctuary is one of the top wild life attraction in India with noted bird sanctuary where wide species of migratory birds visit yearly . The bird sanctuary extends over 14 acres very beautiful place to live. It is a major tourist attraction attraction in Kerala – South India. You can Book Kumarakom tour package from a kerala tour operator who will help you and guide you for your trip tour packages for kumarakom available are kerala backwater tour, kerala wildlife tour, kerala family vacation, Kumarakom Houseboat Tour, Kumarakom Family Vacation, Kumarakom Honeymoon Package, kumarakom lake resort booking, Kumarakom Ayurveda and Rejuvenation Tour, kumarakom hotels etc
Getting to Kumarkom

Surface
There are plenty of KSRTC buses from Kottayam to Kumarakom. Kottayam is connected to all cities in Kerala by KSRTC buses. Private deluxe air-conditioned buses connect Kottayam with many cities in South India including Chennai, Mangalore, Bangalore and Trivandrum. You can reach Kumarakom by boat from Muhamma, near Alleppey. State owned boat services and private houseboats ferry from Muhamma to the Kumarakom jetty.
Train
Kottayam – KERALA is the nearest railway station is about 16 kilometers away from Kumarakom. You can reach Kumarakam by Taxi or You can Catch a Public Transport which is affordable. Kottayam is well connected by train to all important cities in India.
Air
The nearest airport to Kumarakom is Cochin International Airport located at Nedumbassery, about 85 kilometers away from Kumarakom Kerala INDIA. You can hire a tourist taxi or Cab from the airport to Kumarakom that charges about Rs. 2000. Cochin airport is connected with all International and Domestic Airport.
Things to Do and Attractions in Kumarakom
Aruvikkuzhi Waterfalls
Ayemenem House
Backwater Cruise on Vembanad Lake
Bay Island Driftwood Museum
Cheriyapally
Good Shepherd Church
Kumarakom Beach
Kumarakom Bird Sanctuary
Pathiramanal (sands of midnight)
Rama Varma Union Club Water Sports Complex
Thazhathangady Juma Masjid
Thirunakkara Mahadeva Temple
Valiyapally
Veega Land
Kumarakom Tour Package Kerala India

,
Incoming search terms:
kumarakom pleas all detals
budish pareyar
budish pariyar
Thajmahaal
Tinyurl for this post
Kerala Tour Packages
Latest Booked Packages