India Holiday Packages » Ooty Tour Packages
ooty reviews

Ooty Tour Package Get Free Travel Plan from Experts before you plan your trip to ooty. we will provide details on things to do hotels vacation rental and all details for you to have a trip to ooty Get Discount Tour Itinerary to ooty. Ooty, short for Ootacamund (an anglicized name for Udhagamandalam), is a popular hill resort in the state of Tamil Nadu in Southern India. The hilly region also houses smaller towns like Coonoor and Kotagiri. These smaller towns are a better choice to visit and spend time in, since they are off the beaten path, yet less than 1 hour away from Ooty. They enjoy the same natural climes and prices are a lot cheaper.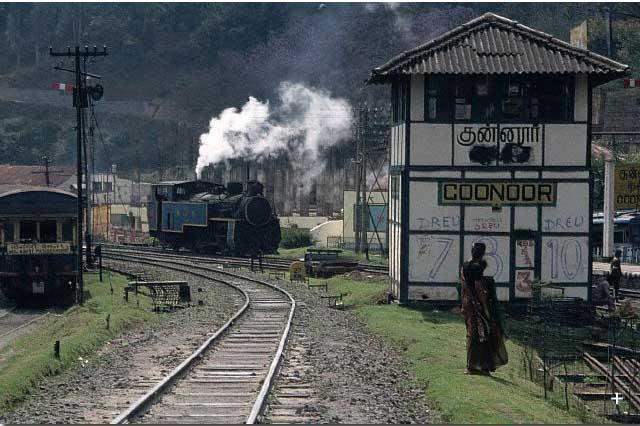 Sightseeing Tourist Places In Ooty
If you are on a sightseeing tour to Ooty, you might want to visit the Government Botanical gardens, which were laid out in 1847.The picturesque gardens that are maintained by the Horticulture department of the state, cover an area of about 22 hectares. The Gardens have well over 650 species of plants and trees, including a fossil of a tree, which is believed to be more than 20 million years old. The garden is very popular with nature lovers and those who long to walk among greenery and see rare ferns and shrubs up close. If you are in Ooty in the month of May, then you can also be a part of the summer festival, which is held here annually. The festival holds flower shows and various cultural programs showcasing the talent of the locals and the renowned artists.
The Dodabetta Peak stands at an altitude of 2,623 meters. It is the highest point in the district, making it possibly the best vantage point around Ooty. It is merely 10km from Ooty so you can simply grab your camera and head straight to the peak, and click amazing pictures of he valley below. Many say that on a clear day, which is honestly not that often, one can see far off areas, even the plains of Coimbatore and the flat highlands of Mysore.
Annamalai Temple is a situated about 20 km distance from Ooty. This place has grown as a famous temple of Lord Muruga, known as 7th Hill house of the lord. The view from the Temple is really awesome. There is an observatory at the top of hill for the public to enjoy the magnificent panoramic view.
its an amazing and very large area garden. You can enjoy varieties of roses there. The roses bloom only for 2-3 months a year (not sure when), so going there off-season is not very interesting. If interested can buy the seeds and plants also.
Its a private investment not supported by Govt. Don't expect much like other foreign wax museum which are helped by tourism authorities for advertisements and promotions. But for sight seeing its good. More attraction is the very old house, where the museum is set up. Candles are available. But it is suffering from funds for expansion so they request tourists to visit so that they can get help from them, which is the only form of support.
Similar to ooty botanical garden, very rare plants and trees are present. The park is famous for the fruit show it hosts annually during summer festivals.
Several tree gardens and factories are there. On the way you will get lots of them. They will approach you with free tea taste and offer some tea packets to buy. But be cautious if you don't have much knowledge about tea, better not to buy from them as the packet tea has not the same taste as they gave you to taste.The spices quality is not so good.
it's an awesome experience. Though the rate of boating is little bit high but still it is worthy. Fresh air, good feeling and good view
Historical Dam with Power station at Pykara
Some called it as 'Lambs rock" naturally took the shape of a lamb. Go through a very small forest and then you can see the rock.
One very nice place is that. Don't miss it. The view is very pleasant.
Its a natural beauty. After the end of the forest a lake is there. Be careful while walking as the path has slope.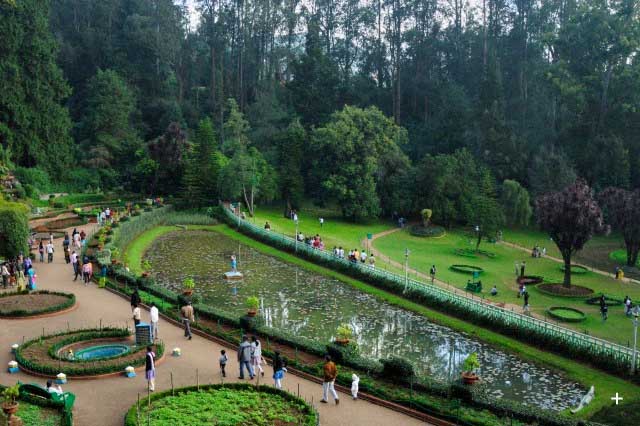 Things to Do at Ooty
Most travel agents / hotels conduct guided tour packages that will bundle you into a bus, and tick off the most important and hence crowded "tourist" spots in the area. Some hotels also arrange for private cars like Indica, TATA Sumo.
Enjoy the weather.
Travel on the railway. The charming Nilgiri Mountain Railway (NMR), blue and cream with wooden coaches and large windows, is widely regarded as a marvel of engineering.
Go for long walks and hikes.
Visit a tea plantation and if possible a tea factory.
Ooty is famous for its choclates, and the best place to have them is at King's Star. They have around 4 outlets in Ooty and are the first chocolate makers in ooty. (the shops are run by the 3rd Generation of the family)
Travel the country side in a 4×4.
Catch a round of golf at the Gymkhana Golf course (membership or introduction required)
Visit the local Army cantonment – the Madras Regimental Center and the DSSC (Defense Services Staff College).
Visit terrace farmed cabbage fields around Ooty.
Visit the Mudumalai forest sanctuary (1-2 days minimum).
Visit the Needle industries which is around 6km from maintown Ooty in Ketti.
Visit 9th mile and also the 6th mile where lot of movies are shot:-)
Visit the Municipal Market and shop for fresh local fruits.
You can get farm fresh carrot on the way.
Horse back riding. It's popular here. In one hour you can go around the lake or longer rides you can visit countryside around Ooty. Some knowledge of horses would be good as the guides are local men who don't speak too much english, teaching is minimal. On top of the price you have to pay for guide. usd 4/hour.
Things To Do & Attractions In Ooty
Avalanche Lake
Botanical Garden
Coonoor
Doddabetta Peak
Glenmorgan Tea Estate
Kotagiri
Nilgiri Mountain Railway
Ooty Lake
Pykara Falls and Lake
The Tea Factory
Ooty Tour Packages

,
Incoming search terms:
ooty places
ooty tourist place
ooty
ooty nature place
ooty main placeimages
ooty local trip packages
ooty famous places photos
ooty tourist place images
images of ooty tourist places
ooty places images
Tinyurl for this post