India Holiday Packages » Kochi Tour Packages India
kochi reviews

Kochi Tour Packages India Kerala Get Free Travel Plan from Experts before you plan your trip to kochi. we will provide details on things to do hotels vacation rental and all details for you to have a trip to kochi Get Discount Tour Itinerary to Kochi. A city born in storm, nurtured in rivalry and established as battling ground for European empires. This phrase makes prefect understanding of Kochi which was formed as an ancient port city after the Great Floods of the Periyar River in 1341. With partitioning of Chera Kerala empire in 14th century, this region came under control of a new dynasty, rivaled by other local feudal lords. With the advent of colonization, Kochi became the first major battle grounds of almost all European powers. However, least it made an impact over the fortunes of this city.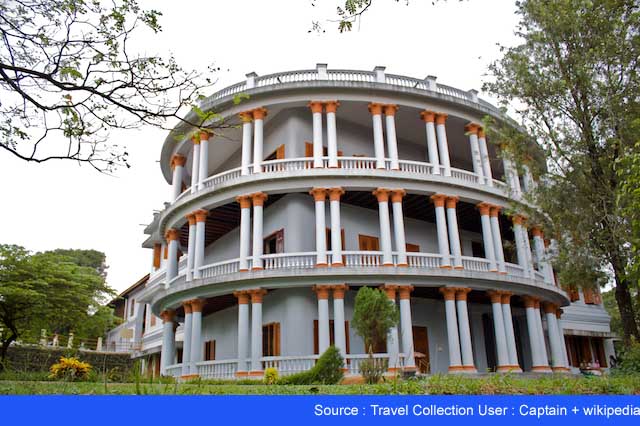 What to See in Kochi
Chinese Fishing Nets (Cheenavala), Fort Kochi Beach, Beach Rd (Next to Fort Kochi Bus stand). Serves as the offical icon of Kochi and are a testimony of relations between Ancient Chinese Empires and the Kochi Kingdom. They were gifted by Chinese Emperor Kubalagi to Kochi King in 14th century. There were more than 100, though currently only a few remain in working condition.
Hill Palace Museum, Hill Palace Rd, Thripunithura (12 km southeast of Ernakulam), The erstwhile Kochi Maharaja's palace, now converted to a large museum along with a small zoo. Has paintings and epigraphy from the collections of the Travancore & Kochi royal families. This is the largest archaeological palace in South India with more than 500 artifacts divided into 16 galleries. The highlight of the Palace is the display of multi-billion worth Cochin Royal Crown and Crown Jewels.
Santacruz Basilica, Cathedral Grounds, Fort Kochi (opposite Children's Park). Daily 7AM-8PM. The first European Church built in Asia, by the Portuguese in 1502, also the first Cathedral of Asia and seat of second Catholic Diocese in India. The British modified the structure and added oil paintings.
St. Francis CSI Church (CSI Pally), Church Rd, Fort Kochi (Near to Fort Kochi Beach). Daily 7AM-7PM. Constructed by the Portuguese in 1503 and the burial place of Vasco da Gama (his remains were later transferred to Lisbon). His tombstone can be seen inside the church. The church has a large cemetery which serves as resting grounds of many Portuguese army officials and soldiers.
VOC Gate, Fort Kochi (opposite the Parade grounds). The only remains of the office of Dutch East India Company is this large wooden gate with a monogram
Dutch Palace (Mattancherry Kottaram), Palace Rd, Mattencherry. Sat-Thur 10AM-5PM. Constructed by the Portuguese in 1568 as a gift to Maharaja of Kochi, Veera Kerala Varma, after he granted permission to construct Fort Immanunel. During the Dutch siege of Kochi, many parts of the original palace were destroyed. However the Dutch Governor repaired the palace and renamed as Dutch Palace.
Jew Street and Paradesi Synagogue, Jew Town, Mattancherry. Synagogue Su-F 10AM-5PM, Sa only open to Jews. The synagogue was constructed in 1568 after allowing Jewish refugees from Jerusalem to settle here during the Crusades making this the Commonwealth's oldest Synagogue.
Princess Street (Loafer's Corner), Fort Kochi. The most famous street of Fort Kochi which gives you a slice of authentic colonial European architecture.
Chendamangalam Palace Fort, Chendamanalam, nr North Paravur. Historically the seat of Paliath Achan, the Prime Minister of Kochi Kingdom. Here the plans were forged for revolt against the British in the 1820s. A functional Jewish Synagogue and a large market are some of the attractions.
Pallipuram Fort, Pallipuram, Vypin Island. Built by the Portuguese in 1503, this is the oldest existing European fortification in India. It was later handed over to the Travancore Army, to become a major army base till 1903 when it was converted into a heritage museum.
Fort Kochi Beach, Fort Kochi. A historic beach where 1st Portuguese-Dutch war broke out in the 17th century. Once a very large beach, it has reduced to a quarter in size after the Tsunami. A beautiful, small walkway is constructed recently, making ideal for evening strolls. One can find remnants of Old Portuguese Immanuel Fort along with parts of Dutch Stormberg Fort with some canons still kept intact. An obsolete boiler that once used for powering cranes of old port and a very large anchor of an old Portuguese ship are displayed on the walkway. Works for creating a new artificial beach is undergoing near to this old beach with help of Tsunami development funds.
Cherai Beach, North of Vypin Island (Take Route-3 bus from High Court stand). Golden beaches with big sand grains, coconut palm corridors, backwaters, and historical monuments. Cherai Beach is one of the safest beaches to swim or play water sports or beach games.
Museums and galleries
Museum of Kerala History, NH 47 Rd (near Edappally Toll Gate),  A good, well maintained museum with a 40 minute light and sound show (English and Malayalam) about Kerala history. Depicts the history of Kerala through life-like wax statues. Adjacent are the Museum of Dolls with nearly 1,000 dolls from various countries, and M.N.F Art and Sculpture Gallery that has many good collections of paintings and sculptures. This museum has a small, well maintained garden. Rs. 100 (30 for children).  edit
Museums and Art Gallery in Kochi
Pareekshith Thampuran Durbar Hall Art Gallery, Dubar Hall Ground, DH Rd. Contains oil paintings, old coins, sculptures, Mughal paintings plus models of temples and traditional Kerala buildings. This was the official Durbar Hall of Kochi Maharajas, now converted into a large fine arts gallery, named after last Maharaja of Kochi, who was an oil painter. A small studio is nearby promoting young artists. Free.
Indian Naval Maritime Museum, INS Dronarcharya, Fort Kochi. Built by the Indian Navy. Many battle scenes are recreated with life-size models, a huge display of naval arms and ammunitions, replicas of large naval ships, personalities, are some of the major highlights.
Indo-Portuguese Museum, Fort Kochi. A modern museum highlighting the start of European colonization of the Orient in the 16th century. The museum showcases the growth and decline of the Portuguese life in Kochi with focus on the growth of the Latin Church. There are also excavated ruins of the former fort wall in the basement of the museum.
Things To Do & Attractions In Kochi
Fort Kochi
Bolghatty Island
Maritime Museum
The Mattancherry Palace (Dutch Palace)
Pardesi Synagogue
St Francis Church
The Hill Palace Museum
Cherai Beach
Kalady
Kumbalanghi

Kochi Tour Packages India

,
Incoming search terms:
best turist place in kerala
tsunami in kerla cherai beach
kochi travel package with flight malaysia
kochi travel packages
kochi tourist kendram
kerala one day turist place
images of cochin city
historical palace in india
waiting for europe tour quots
Ernakulam turist place
Tinyurl for this post
Kerala Tour Packages
Latest Booked Packages