India Holiday Packages » Tirupati Balaji Darshan Tour Package

Tirupati Balaji Darshan Tour TOUR OPERATING DAYS: Daily on Sunday – Thursday, Booking Closes 7 days prior to Tour Date.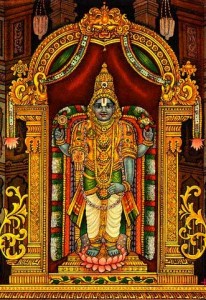 Tirupati, the holy city is located in the southeastern part of Andhra Pradesh, in Chittoor district. Known as the abode of the 'Kaliyuga' deity Lord Venkateswara popularly known as Balaji, Tirupati is famous for the Venkateswara temple in the sacred Tirumala hills at an elevation of 860m. One of the most important pilgrimage centers in India, the temple draws millions of pilgrims and is believed to be the busiest pilgrimage centre in the world. In fact, the government has proposed to give special status to the town on the lines of the Vatican. Lying at the southern tip of the Eastern ghats in Andhra Pradesh, the district has a number of perennial water falls and vast forest cover. Tirupati town itself, has several temples and is famous for its red wooden toys, copper and brass idols. Tirupati has for centuries remained a destination divine and this feeling grows on one as one goes round the various temples and spots of natural beauty surrounding this major town. Around 700 kms from Hyderabad, Tirupati is situated amidst the lush green Eastern Ghats in Chittoor district.
DETAIL TOUR ITINERARY:
Secunderabad – Tirupati – Tirumala – Tirupati – Secunderabad

Tirupati Balaji Darshan DAY 01: SECUNDERABAD TO TIRUPATI OVERNIGHT JOURNEY:
Departure from Secunderabad Railway Station by Train . Overnight Journey to Tirupati.
Tirupati Balaji Darshan DAY 02: SRI BALAJI DARSHAN AND TIRUPATI TO SECUNDERABAD OVERNIGHT JOURNEY:
Arrival to Tirupati , Pick up from Railway Station and transfer to Guest House, Freshenup, Breakfast and transfer to Tirumala Hills. Sheegra Darshan of Lord Venkateswara and back to Guest House. Lunch and Visit of Tiruchanuru for Darshan of Sree Padmavathi Ammavaru. Drop at Tirupati Railway Station in the evening. Boarding of Train. Dinner Service in Train and Overnight Journey to Secunderabad.
Tirupati Balaji Darshan DAY 03: Arrival of the train at Secunderabad Railway Station Tour Ends with Happy a Memories
Attractions near Tirupati Balaji
Swami Pushkarani
This tank is adjacent to the temple and is highly sacred. Pilgrims take a bath here before entering the temple.
Papavinasanam
This is about 5 kms to the north of the temple.
Akasa Ganga
This is a waterfall about 3 kms to the north of the temple.
Tumburu Tirtham
It is about 16 kms north of the temple.
Vaikuntha Tirtham
It is at a distance of about 3 kms north-east of the temple.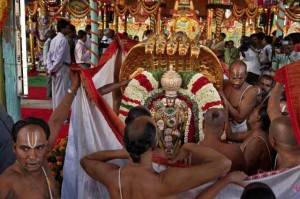 Lepakshi Emporium
A perfect place to purchase attractive handicrafts at reasonable prices. This is situated near Tirumala Tirupati Devasthanams Central Reception Office.
Geological Arch
This rare geological formation is situated at 1 km north of the temple.
Asthana Mandapam (Sadas Hall)
This is the venue for the devotional programs like discourses, music concerts, harikathas and bhajans conducted under the protection of Dharma Prachara Parishat.
T.T.D Gardens
The Devasthanams has beautiful ornamental gardens with rare species of plants and trees.
Travel Information
Access
Air: Tirupati airport is 15km from the city. Flights to Tirupati are available from Hyderabad, Bangalore, Chennai and Vijayawada. Indian Airlines, Opposite Central Bus stand Ph: 22349
Rail: Tirupati railway station is in the centre of the town. Good rail links with Mumbai, Chennai, Hyderabad etc. There are trains via Renigunta (10km from Tirupati) or Gudur nearby. From Renigunta / Gudur one can reach Tirupati by train, bus, or taxi.
Bus: APSRTC (Andhra Pradesh State Road Transport Corporation) buses run from all the important places in the south and between Tirupati and Tirumala. TTD also runs buses between Tirupati and Tirumala, free of cost. There are two bus stations, Sri Venkateshwara and Sri Padmavathy near the railway station to take the pilgrims to Tirumala. Get FREE Travel Quotes on Tour Booking Contact us For Tour Plan
Tirupati Balaji Darshan Tour Package

,
Incoming search terms:
tirupati balaji
TIRUPATI LORD VENKATESWARA HD PICTURES
tirupatibalaji
secunderabad to tirupati tour package
Tirupati Balaji Photo
tirupati balaji mandir live darshan
lord tirupati balaji
trains new delhi to tirupati on 21october
tirupati balaji darshan
tirupati balaji live darshan
Tinyurl for this post