India Holiday Packages » Kerala Tour Package
kerala reviews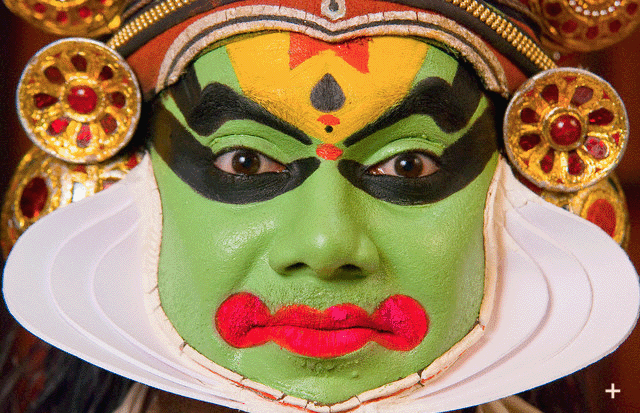 Travel to Kerala situated at southernmost tip of India. Its a beautiful tourist spot with wide variates of flora and fauna. Kerala is a good vacation spot for ECO Tourism. The main tourist attraction in Kerala is its attractive Backwater.
Tourism is the main Industry in Kerala thousands of domestic and international visitors visit Kerala for spending their Holidays, there are thousands of attractions in Kerala which you and your family can enjoy. Kerala Tourism plays an important roll in taking care of needs of tourist visiting Kerala.



The backwaters of Kerala promote Kerala Backwater tourism some of backwater destinations in Kerala are Alappuzha Backwaters, Cochin Backwaters, Thiruvananthapuram Backwaters, Thiruvallam Backwaters, Kumarakom Backwaters and Kottayam Backwaters. Travelers can enjoy the beautiful cost of kerala the kerala cotes area promote Honeymoon Tourism in Kerala due to its peaceful climate. You can customize your kerala tour package for your budget.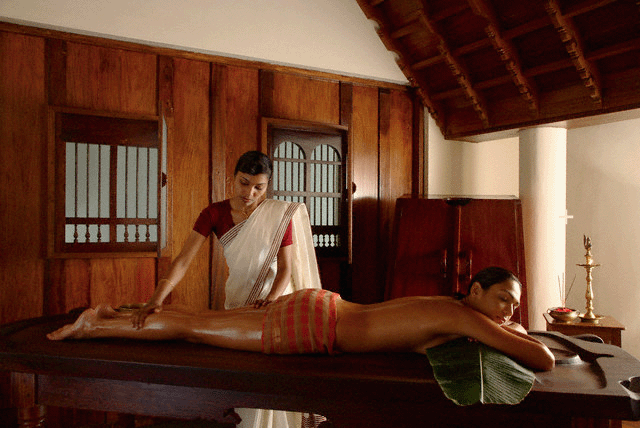 Kerala is also called the land of Ayurveda, Ayurveda Tourism places an Important roll in Kerala Tourism Promotion Program. Kerala has a equable climate and natural abundance of flora forest which fits traditional Ayurveda Treatment. The Monsoon and the climate of kerala is a good environment for rejuvenation. Ayurveda Health Centers in Kerala promote Health Care Yoga Therapeutic Programs and Meditation for tourists visiting Kerala. Travelers can find Good affordable travel package to Kerala so as to enjoy with their family and loved ones.

Kerala Holidays Munnar Tour
Duration: 03 Nights / 04 Days Package
Places Covered: Cochin-Munnar (3 Nights)-Cochin
Days: 3N/4D
Kerala Holidays Tourism Packages
Duration: 06 Nights / 07 Days Package
Places Covered: Cochin-Munnar (2 Nights)-Thekkady (1 Night)-Kumarakom (2 Nights) – Cochin (1 Night)-Cochin
Days: 6N/7D
Kerala Holiday Trip By Tourism kerala
Duration : 07 Nights / 08 Days
Destinations: Cochin>>Thekkady>>Kumarakom>>Houseboat>>Kovalam
Kerala Holiday Trip By Tourism kerala
Duration: 11 Nights / 12 Days
Destinations Covered: Cochin – Athirampally waterfalls – Guruvayoor – Munnar – Thekkady – Kumarakom – Alleppey – Trivandrum – Kanyakumari
Kerala Holidays Tour Packages By Tourism kerala
Duration: 06 Nights/07 Days
Destinations Covered: Cochin – Alappuzha – Ambalapuzha – Karumadi – Karunagapally
Kerala Houseboat Honeymoon Packages
Duration: 3 Days/2 Night
Destination : Kumarakom – Kumarakom-Aleppey Houseboat – Cherai Beach – Kochi
Kerala Houseboat Packages
Duration : 3 Nights & 4 Days:
Destination : Cochin / Kumarakom / Alleppey – Kerala Backwater Packages in Houseboat
Kumarakom Houseboats Cruise
Duration : Traditional kerala cuisine 1500 hrs
Houseboat day cruise in kumarakom backwaters Keral will be memorable with the mind-blowing view of canal systems while traveling in House Boat and endless lagoons , Paddy fields, rivers joining the backwater, small houses on small stretch of land Enjoin the Sight Seeing
Honeymoon in Kerala Tourism Houseboat
Kerala houseboat with Wildlife Tours
Duration : 5 Days / 4 Nights
Destinations Covered : Cochin, Alleppey, Houseboat, Periyar
Besat Of Kerala Package
Duration : 9 Nights / 10 Days -
Destinations : Cochin – Munnar – Thekkady – Kumarakom – Alleppey – Kovalam – Trivandrum – Cochin
Best Selling Kerala Holiday Packager
Taste of Kerala (6 Night / 7 Days)
Spices of Kerala (7 Night / 8 Days)
Southern Kerala Splendor (10 Night / 11 Days)
Romantic Kerala (5 Night / 6 Days)
Northern Kerala Splender (10 Night / 11 Days)
Nest and Backwater Tour (19 Night / 20 Days)
Mystical Kerala Tour (7 Night / 8 Days)
Keralyeem Magic (15 Night / 16 Days)
Kerala Summer Tours (7 Night / 8 Days)
Kerala Special Tours (2N/3D)
Kerala Mansoon Tour (7 Night / 8 Days)
Kerala Majestic Tours (3N/4D)
Kerala Holiday Tour (7 Night / 8 Days)
Kerala Gateways (7 Night / 8 Days)
Kerala Backwater Holidays (4 Night / 5 Days)
Houseboat Packages (7 Night / 8 Days)
Honeymoon in Kerala (7 Night / 8 Days)
Hill Safari Tour (7 Night / 8 Days)
Exotic Kerala (5 Night / 6 Days)
Enchanting Kerala Tour (5 Night / 6 Days)
Discover Kerala (8 Night / 9 Days)
Cost to Mountain (13 Night / 14 Days)
Coconut Holiday Tour (7 Night / 8 Days)
Best of Kerala Tour (6 Night / 7 Days)
Backwater and Beach Delight (5 Night / 6 Days)
Kerala Tour Package

,
Incoming search terms:
tastes of kerala in your one touch quots
quote to travel in kerala
trivandrum tourist spots
attractive quotes for package tours
Enjoyed kerala trip quotes
Kerala family tours place
beautiful tourist spots in Kerala with a quotation
kerala tourism places list
munnar tourism picture
quote on kerala
Tinyurl for this post
Kerala Tour Packages
Latest Booked Packages